Book of the Month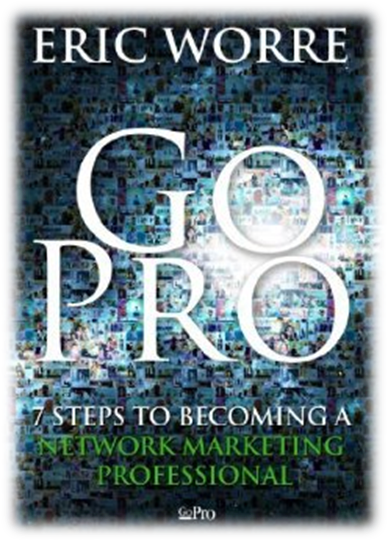 This book is the chosen core textbook for the MLM Millionaire Club curriculum, and is being considered as the core book for the history-making world's first accredited college course in Network Marketing at Bethany College of Lindsborg, Kansas. Why? It contains in a nutshell the how-tos of professional Network Marketing, a hard-won summary of Eric Worre's 25 years in the profession. Here are the 7 Steps he'll teach you:
1. Finding Prospects
2. Inviting Prospects to Understand Your Product or Opportunity
3. Presenting Your Product or Opportunity to Your Prospects
4. Following Up With Your Prospects
5. Helping Your Prospects Become Customers or Distributors
6. Helping Your New Distributor Get Started Right
7. Promoting Events
I am currently reading Eric Worre's book and find it to be not only well-written and compelling, but also a superb contribution to the Network Marketing profession. I strongly recommend it for yourself, your team, and your prospects.
To purchase, visit

or click on the picture of the book.
Archive
Click on a link below to view previous books of the month: