Intention and Blessing
This website has been created from a space of Love and Abundance, in synch with, and in the flow of, Universal Intent. It serves you by:
Helping you learn about therapeutic-grade essential oils and other Young Living products, brought to us through the vision and knowledge of Young Living founder, D. Gary Young
Connecting you with a community of people committed to improving and sustaining health naturally.
Helping you share Young Living products with others.
May you find this website to be a useful stepping stone on your path of personal growth. May you transcend all obstacles that keep you from reaching your highest potential.
Young Living Essential Oils: August 2014 Promotions


From the 1st through the 31st, when you place a $190 PV order, you will receive free 5ml bottles of Eucalyptus Blue and White Fir. That's a retail value of $47.04. With a $250 PV purchase, you will also receive a $15 product credit. With a $300 PV purchase, you will also receive a bottle of BLM capsules and a 5ml bottle of Peppermint for a total retail value of $128.82.
Eucalyptus Blue: Grown and harvested with care on our farm in Ecuador, Eucalyptus Blue has a purifying, balanced scent and is perfect for even those sensitive to other eucalyptus oils. Use in rejuvenating sports massage and spa treatments or diffuse or inhale directly to lift spirits and refresh the mind.
White Fir: Not available for purchase as a single oil, White Fir is an August promotion exclusive! This remarkable essential oil has long been valued for its woodsy, evergreen aroma, which is perfect for lifting the mind and connecting with spiritual influences. It is also rich in compounds that soothe muscles after exercise or other strenuous activity.
$15 Product Credit: Use just like cash toward any order of any Young Living product! Look for this special credit to appear on your account by August 20, which you may then apply to your order for a $15 discount.
BLM Capsules: A proprietary blend of powerful ingredient—such as MSM, glucosamine sulfate, and manganese citrate—with an essential oil boost, BLM™ supports normal joint, muscle, and ligament health. Take it daily to support your body during whatever physical activities the day brings.
Peppermint
: A versatile favorite, Peppermint's invigorating, minty aroma can refresh the mind. Its high menthol content creates a powerful cooling effect when applied topically, and it can be used to comfort tired muscles after physical activity.
Young Living Essential Oils: Thieves Product Line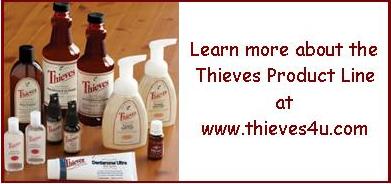 Young Living Essential Oils offers the best in natural products that support our health and well-being. Read this archived edition of the
Essential Oil Therapies
newsletter and click on the picture to your right to learn more about the protective power of Thieves.
Young Living Products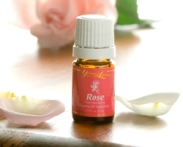 Young Living Essential Oils are life-enhancing gifts from the plant kingdom, revered for centuries for their restorative properties to body, mind, and spirit. They are the foundation for every other product we offer. They are available as "single" oils or blended in unique formulas.
And remember, the Young Living Essential Oil Product Line includes nutritional supplements and personal care items.

BEGIN WITH INTENTION: Intent is a force that exists in the universe. When sorcerers (those who live of the Source) beckon intent, it comes to them and sets up the path for attainment, which means that sorcerers always accomplish what they set out to do.
— Carlos Castaneda
YOUNG LIVING MISSION STATEMENT: We honor our stewardship to champion nature's living energy—essential oils—by fostering a community of healing and discovery while inspiring individuals to wellness, purpose, and abundance.
AUGUST AFFIRMATION: I bask in Love's glow, which shines upon me like the summer sun. Indeed, I am that Love, the very energy containing the whole world and everyone in it. I know that I am That in every fiber of my being.
THOUGHT OF THE MONTH: "A perfect summer day is when the sun is shining, the breeze is blowing, the birds are singing, and the lawn mower is broken."
~ James Dent


Remember to spread Peace and Love...
Be Consistent and Aim High!!!
Let people everywhere be happy. Let everyone be free of disease. Let everyone see good everywhere.
May we all see God in each other... Peace!