Intention and Blessing
This website has been created from a space of Love and Abundance, in synch with, and in the flow of, Universal Intent. It serves you by:
Helping you learn about therapeutic-grade essential oils and other Young Living products, brought to us through the vision and knowledge of Young Living founder, D. Gary Young
Connecting you with a community of people committed to improving and sustaining health naturally.
Helping you share Young Living products with others.
May you find this website to be a useful stepping stone on your path of personal growth. May you transcend all obstacles that keep you from reaching your highest potential.
Happy Holidays 2014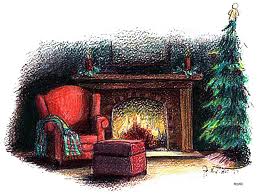 "Christmas is a season for kindling the fire for hospitality in the hall, the genial flame of charity in the heart."
~ Washington Irving
One of the most effective ways to bring wellness, purpose and abundance into our lives is to cultivate gratitude. Learn to live consciously, joyously accepting life's lessons for what they are: opportunities for growth and expansion. Be thankful for the goodness in your life and for your infinite well-being. Remember, what we are thankful for is what we attract to ourselves.
Whether you celebrate Christmas, Chanukah, Kwanzaa, or simply enjoy the beauty and blessings of the season, I offer, with love and gratitude, a Holiday Card. May you, this holiday season, and always, enjoy the blessings of Peace, Love, and Joy in your life. Happy, Happy Holidays!!!
Young Living Essential Oils: December 2014 Promotions


From the 1st through the 31st, when you place a $190 PV order, you will receive a free 5ml bottle Vetiver essential oil. That's a retail value of $27.30. With a $250 PV purchase, you will also receive 10% back on your order in reward points. With a $300 PV purchase, you will also receive a 5ml bottle of an essential oil blend specially formulated for the 2014 holiday season--Treasure of the Season . . . that's a total retail value of $104.60.
Vetiver: High in sesquiterpenes, Vetiver essential oil has balancing properties that can help calm the mind and elevate spirituality. Its earthy and soft aroma is perfect for diffusing during quiet moments.
10 Percent Back: For every order over 250 PV in December, you will receive 10 percent of your order back in Essential Rewards points! This offer applies to both Essential Rewards and standard orders and is on top of any points you may earn from your regular monthly Essential Rewards order, up to 50 points per order. These points can be great for ordering free Young Living gifts for loved ones without breaking the bank! To receive your points, you must be enrolled in our Essential Rewards program—it's our way of thanking you for your loyalty. These points will be available to use on or before January 20.
Treasure of the Season: This limited-time seasonal essential oil blend combines two different varieties of Frankincense essential oil with Cinnamon Bark and Idaho Balsam Fir essential oils for a holiday blend unlike any other! This festive blend, which is both spiritually uplifting and emotionally grounding, is available only during December for this promotion, so be sure to get yours!
Young Living Essential Oils: Holiday Catalog / Product Guide
Young Living Essential Oils: Thieves Product Line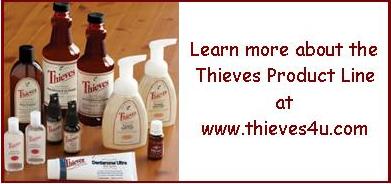 Young Living Essential Oils offers the best in natural products that support our health and well-being. Read this archived edition of the
Essential Oil Therapies
newsletter and click on the picture to your right to learn more about the protective power of Thieves.
Young Living Products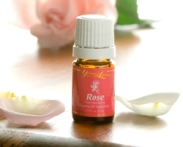 Young Living Essential Oils are life-enhancing gifts from the plant kingdom, revered for centuries for their restorative properties to body, mind, and spirit. They are the foundation for every other product we offer. They are available as "single" oils or blended in unique formulas.
And remember, the Young Living Essential Oil Product Line includes nutritional supplements and personal care items.

BEGIN WITH INTENTION: Intent is a force that exists in the universe. When sorcerers (those who live of the Source) beckon intent, it comes to them and sets up the path for attainment, which means that sorcerers always accomplish what they set out to do.
— Carlos Castaneda
YOUNG LIVING MISSION STATEMENT: We honor our stewardship to champion nature's living energy—essential oils—by fostering a community of healing and discovery while inspiring individuals to wellness, purpose, and abundance.
DECEMBER AFFIRMATION: I bask in Love's glow, which shines upon me like the summer sun. Indeed, I am that Love, the very energy containing the whole world and everyone in it. I know that I am That in every fiber of my being.
THOUGHT OF THE MONTH: "With right attitude, life is very simple and very easy."
~ Paramahansa Yogananda


Remember to spread Peace and Love...
Be Consistent and Aim High!!!
Let people everywhere be happy. Let everyone be free of disease. Let everyone see good everywhere.
May we all see God in each other... Peace!