Intention and Blessing
This website has been created from a space of Love and Abundance, in synch with, and in the flow of, Universal Intent. It serves you by:
Helping you learn about therapeutic-grade essential oils and other Young Living products, brought to us through the vision and knowledge of Young Living founder, D. Gary Young
Connecting you with a community of people committed to improving and sustaining health naturally.
Helping you share Young Living products with others.
May you find this website to be a useful stepping stone on your path of personal growth. May you transcend all obstacles that keep you from reaching your highest potential.
Young Living Essential Oils: March 2014 Promotions


From the 1st through the 31st, when you place a $190 PV order, you will receive free 15ml bottles of Basil and Melaleuca Alternifolia (Tea Tree Oil). That's a retail value of $66.78. With a $250 PV purchase, you will also receive a $20 Enrollment Coupon. With a $300 PV purchase, you will also receive an ART Beauty Masque 8-pack.
Basil: essential oil is often used in cooking. Use it sparingly in your favorite Italian recipes to infuse them with a rich, spicy aroma. Its ability to refresh the mind and release minor muscle tension makes it an important component of the raindrop technique. Incorporate Basil essential oil into raindrop treatments, inhale directly to refresh the mind, or dilute and use in restorative massage.
Melaleuca Alternifolia: Commonly known as tea tree oil, Melaleuca Alternifolia possesses a fresh, herbaceous aroma that energizes the spirit. With its purifying and skin-loving properties, Melaleuca Alternifolia is a favorite in high-end and home spa treatments.
$20 Enrollment Coupon: This transferrable enrollment coupon is an ideal tool for sharing Young Living and bringing new energy to your organization. Look for a discount code on your qualifying 300 or 250 PV order invoice, which you may then give to an enrolling member. To redeem the code, the enrolling member must sign up and enter the coupon code at checkout. This unique benefit makes it easier than ever to share Young Living!
ART Beauty Masque: Suitable for even the most delicate skin, ART Beauty Masques feature soothing botanicals to promote a smooth, radiant complexion. This Mary Young-signature product contains gentle plant extracts, such as orchid and aloe, and renewing essential oils, including Lavender, Frankincense, Lime, and Copaiba. Before using, cleanse your face with ART Gentle Foaming Cleanser, then carefully apply and enjoy a soothing home spa experience while you relax and let the masque nourish and refine your skin.
Young Living Essential Oils: Thieves Product Line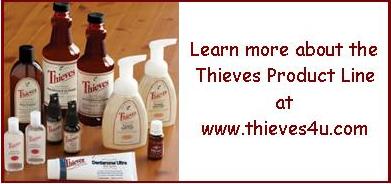 Young Living Essential Oils offers the best in natural products that support our health and well-being. Read this archived edition of the
Essential Oil Therapies
newsletter and click on the picture to your right to learn more about the protective power of Thieves.
Young Living Products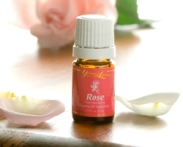 Young Living Essential Oils are life-enhancing gifts from the plant kingdom, revered for centuries for their restorative properties to body, mind, and spirit. They are the foundation for every other product we offer. They are available as "single" oils or blended in unique formulas.
And remember, the Young Living Essential Oil Product Line includes nutritional supplements and personal care items.

BEGIN WITH INTENTION: Intent is a force that exists in the universe. When sorcerers (those who live of the Source) beckon intent, it comes to them and sets up the path for attainment, which means that sorcerers always accomplish what they set out to do.
— Carlos Castaneda
YOUNG LIVING MISSION STATEMENT: We honor our stewardship to champion nature's living energy—essential oils—by fostering a community of healing and discovery while inspiring individuals to wellness, purpose, and abundance.
MARCH AFFIRMATION: Deep within my being, I am pure love, and that very Love radiates out to all beings, sentient and non-sentient alike.
THOUGHT OF THE MONTH: "Love is the song of the soul singing to God. It is the balanced rhythmic dance of planets—sun and moon lit."
~ Paramahansa Yogananda


Remember to spread Peace and Love...
Be Consistent and Aim High!!!
Let people everywhere be happy. Let everyone be free of disease. Let everyone see good everywhere.
May we all see God in each other... Peace!