Intention and Blessing
This website has been created from a space of Love and Abundance, in synch with, and in the flow of, Universal Intent. It serves you by:
Helping you learn about therapeutic-grade essential oils and other Young Living products, brought to us through the vision and knowledge of Young Living founder, D. Gary Young
Connecting you with a community of people committed to improving and sustaining health naturally.
Helping you share Young Living products with others.
May you find this website to be a useful stepping stone on your path of personal growth. May you transcend all obstacles that keep you from reaching your highest potential.
Young Living Essential Oils: September 2014 Promotions

From the 1st through the 30th, when you place a $190 PV order, you will receive a free 5ml bottle of Raven essential oil blend along with free 10-packs of Lavender, Peppermint, and Thieves essential oil sample packets. That's a retail value of $60.53. With a $250 PV purchase, you will also receive a $20 Enrollment Voucher. With a $300 PV purchase, you will also receive a box of NingXia Nitro for a total retail value of $131.52.
Raven: A cool, aromatic essential oil blend that supports respiratory function. It is great for diffusing in classroom and office spaces, as well as the home.
Essential Oil Sample Packets: Our sample packets are great for sharing with others or for tossing into a purse or backpack. Get free 10-packs each of three top favorites--Lavender, Peppermint, and Thieves.
$20 Enrollment Coupon: Give this free, transferrable discount code to an enrolling member to offset the cost of a Starter Kit.
NingXia Nitro is a naturally derived cognitive fitness booster in convenient, shareable tubes that make NingXia Nitro easy to drink by itself or be easily mixed into NingXia Red!
Young Living Essential Oils: Thieves Product Line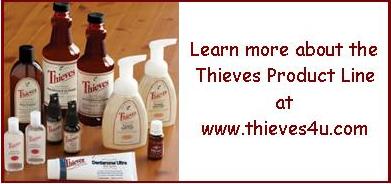 Young Living Essential Oils offers the best in natural products that support our health and well-being. Read this archived edition of the
Essential Oil Therapies
newsletter and click on the picture to your right to learn more about the protective power of Thieves.
Young Living Products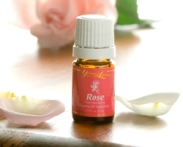 Young Living Essential Oils are life-enhancing gifts from the plant kingdom, revered for centuries for their restorative properties to body, mind, and spirit. They are the foundation for every other product we offer. They are available as "single" oils or blended in unique formulas.
And remember, the Young Living Essential Oil Product Line includes nutritional supplements and personal care items.

BEGIN WITH INTENTION: Intent is a force that exists in the universe. When sorcerers (those who live of the Source) beckon intent, it comes to them and sets up the path for attainment, which means that sorcerers always accomplish what they set out to do.
— Carlos Castaneda
YOUNG LIVING MISSION STATEMENT: We honor our stewardship to champion nature's living energy—essential oils—by fostering a community of healing and discovery while inspiring individuals to wellness, purpose, and abundance.
SEPTEMBER AFFIRMATION: I bask in Love's glow, which shines upon me like the summer sun. Indeed, I am that Love, the very energy containing the whole world and everyone in it. I know that I am That in every fiber of my being.
THOUGHT OF THE MONTH: "To a mind that is still, the whole universe surrenders."
~ Lao Tzu


Remember to spread Peace and Love...
Be Consistent and Aim High!!!
Let people everywhere be happy. Let everyone be free of disease. Let everyone see good everywhere.
May we all see God in each other... Peace!