Intention and Blessing
This website has been created from a space of Love and Abundance, in synch with, and in the flow of, Universal Intent. It serves you by:
Helping you learn about therapeutic-grade essential oils and other Young Living products, brought to us through the vision and knowledge of Young Living founder, D. Gary Young
Connecting you with a community of people committed to improving and sustaining health naturally.
Helping you share Young Living products with others.
May you find this website to be a useful stepping stone on your path of personal growth. May you transcend all obstacles that keep you from reaching your highest potential.
Young Living Essential Oils: September 2023 Gift With Purchase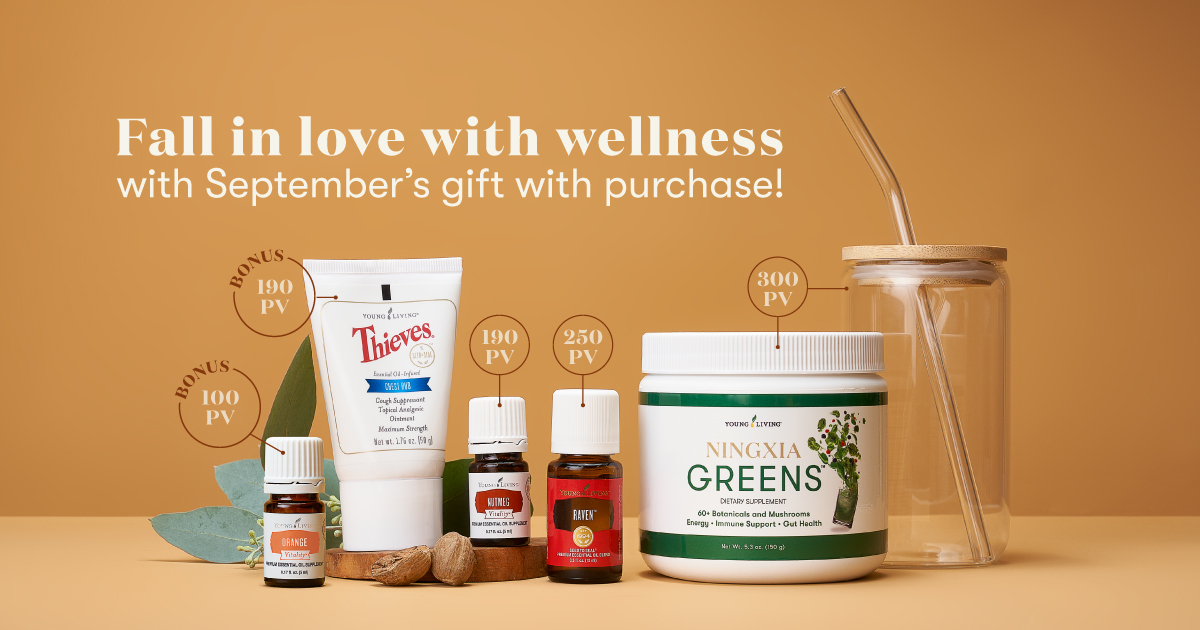 Click Here or on the picture above for details.


Young Living Essential Oils: Product Guide
Young Living Essential Oils: Thieves Product Line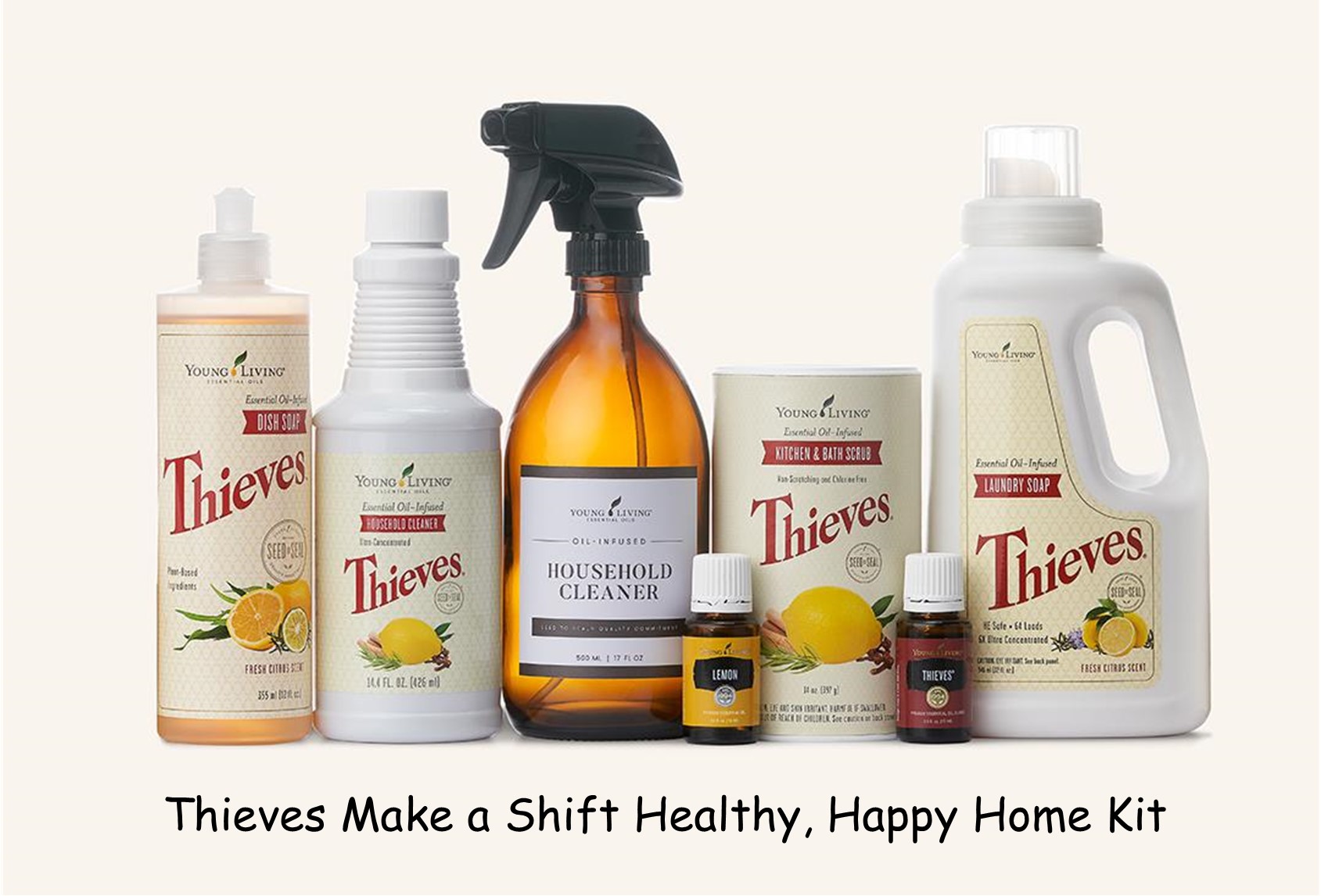 Young Living Essential Oils offers the best in natural products that support our health and well-being. Subscribe to the
Thieves "Tidbits and News" Newsletter Here
. Click on the picture to your right to learn more about making a shift to support your family's health and well-being with the
Thieves Happy Healthy Home Kit
.

BEGIN WITH INTENTION: Intent is a force that exists in the universe. When sorcerers (those who live of the Source) beckon intent, it comes to them and sets up the path for attainment, which means that sorcerers always accomplish what they set out to do.
— Carlos Castaneda
YOUNG LIVING MISSION STATEMENT: We honor our stewardship to champion nature's living energy—essential oils—by fostering a community of healing and discovery while inspiring individuals to wellness, purpose, and abundance.
2023 AFFIRMATION: I honor the place in you, that when you are in yours, and I am in mine, we are one . . . Namaste.
Every new year brings with it the opportunity for a fresh start. In 2023, we commit to strengthen and noursish ourselves, one another, and to transforming our world into the living paradise it is meant to be.. We expand into That which we truly are--beings of light, love, and pure potentiality.
THOUGHT OF THE MONTH: It's all good; everything you want is downstream.

Remember to spread Peace and Love
Be Consistent and Aim High!!!
Let people everywhere be happy. Let everyone be free of disease. Let everyone see good everywhere.
May we all see God in each other ... Peace!