Intention and Blessing
This website has been created from a space of Love and Abundance, in synch with, and in the flow of, Universal Intent. It serves you by:
Helping you learn about therapeutic-grade essential oils and other Young Living products, brought to us through the vision and knowledge of Young Living founder, D. Gary Young
Connecting you with a community of people committed to improving and sustaining health naturally.
Helping you share Young Living products with others.
May you find this website to be a useful stepping stone on your path of personal growth. May you transcend all obstacles that keep you from reaching your highest potential.
Happy, Happy Thanksgiving!!!


"Gratitude can transform common days into thanksgivings, turn routine jobs into joy, and change ordinary opportunities into blessings."
~ William Arthur Ward
My gratitude for Young Living Essential Oils is beyond what can be adequately expressed in words. Young Living members, those of us in the field and corporate, have become my greater family. The bonds we share are deep and profound.
More than that, Young Living's products have brought me, my immediate family, and so many we have all touched, to an expanded state of physical, emotional, and spiritual well-being. That would be more than enough in itself, but on top of that, Young Living's income opportunity has blessed me with a way to support myself and my family without having to compromise who I am--I make a living by promoting health and well-being . . . and have the time freedom to do it, or anything else I want . . . what could be better than that?
Thanksgiving, because it is a celebration of gratitude, is my favorite holiday. Every Thanksgiving, around the dinner table, we read a Native American Prayer of Thanksgiving.
• For the prayer, click on: The Words Before All Else — A Native American Prayer of Thanksgiving
• For a printable version of the prayer, click on: The Words Before All Else
Young Living Essential Oils: November 2014 Promotions


From the 1st through the 31st, when you place a $190 PV order, you will receive free 5ml bottles of Ginger essential oil and Christmas Spirit essential oil blend. That's a retail value of $30.92. With a $250 PV purchase, you will also receive 10% back on your order in reward points. With a $300 PV purchase, you will also receive a bottle of Thyromin for a total retail value of $110.85.
Special Bonus Promotion: 10% off Home Diffuser: Simply add the special Home Diffuser promotional Item No. 9923P** to your order and save 10 percent off at checkout for up to two per account—one for you and one for holiday giving! This offer is available for a limited time, while supplies last.
Ginger: With a warm, sweet fragrance, Ginger essential oil can be taken as a dietary supplement to support normal digestion.
Christmas Spirit: Combining the classic aromas of Cinnamon Bark, Orange, and Spruce essential oils, Christmas Spirit is perfect to diffuse throughout the holiday season. This uplifting blend will create a peaceful, festive environment in any home or gathering.
10 Percent Back: For every order over 250 PV in November, you will receive 10 percent of your order back in Essential Rewards points! This offer applies to both Essential Rewards and standard orders and is on top of any points you may earn from your regular monthly Essential Rewards order, up to 50 points per order. These points can be great for ordering free Young Living gifts for loved ones without breaking the bank! To receive your points, you must be enrolled in our Essential Rewards program—it's our way of thanking you for your loyalty. These points will be available to use on or before December 20.
Thyromin: An advanced blend of herbs, naturally supportive natural extracts, amino acids, minerals, and pure essential oils that support a healthy thyroid.
Home Diffuser: The Home Diffuser combines a humidifier, atomizer, and aromatherapy diffuser into an easy-to-use, rose-inspired design that can transform any indoor space. With soothing light effects and run settings to fit your needs, this diffuser disperses millions of microparticles of essential oils into the air.
Young Living Essential Oils: Holiday Catalog / Product Guide
Young Living Essential Oils: Thieves Product Line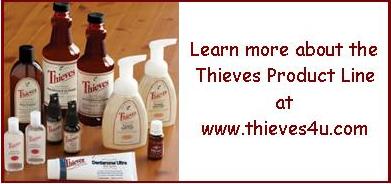 Young Living Essential Oils offers the best in natural products that support our health and well-being. Read this archived edition of the
Essential Oil Therapies
newsletter and click on the picture to your right to learn more about the protective power of Thieves.
Young Living Products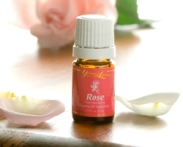 Young Living Essential Oils are life-enhancing gifts from the plant kingdom, revered for centuries for their restorative properties to body, mind, and spirit. They are the foundation for every other product we offer. They are available as "single" oils or blended in unique formulas.
And remember, the Young Living Essential Oil Product Line includes nutritional supplements and personal care items.

BEGIN WITH INTENTION: Intent is a force that exists in the universe. When sorcerers (those who live of the Source) beckon intent, it comes to them and sets up the path for attainment, which means that sorcerers always accomplish what they set out to do.
— Carlos Castaneda
YOUNG LIVING MISSION STATEMENT: We honor our stewardship to champion nature's living energy—essential oils—by fostering a community of healing and discovery while inspiring individuals to wellness, purpose, and abundance.
NOVEMBER AFFIRMATION: I bask in Love's glow, which shines upon me like the summer sun. Indeed, I am that Love, the very energy containing the whole world and everyone in it. I know that I am That in every fiber of my being.
THOUGHT OF THE MONTH: "With right attitude, life is very simple and very easy."
~ Paramahansa Yogananda


Remember to spread Peace and Love...
Be Consistent and Aim High!!!
Let people everywhere be happy. Let everyone be free of disease. Let everyone see good everywhere.
May we all see God in each other... Peace!