Book of the Month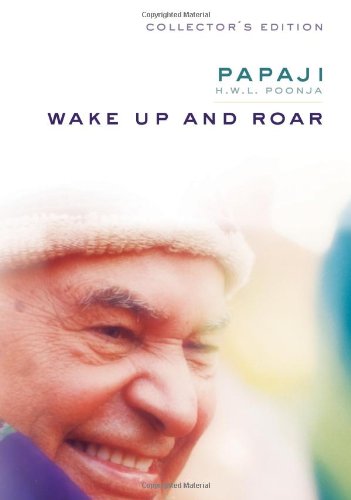 LET ME TELL YOU A STORY
A team of mountain climbers was scaling Mount Everest and they camped below the summit. Another team was returning from the top and saw them camped there. " Why are you camped?" they wanted to know.
"We are waiting for our map," they replied. "We forgot our map at the base camp and we have sent a Sherpa back to retrieve it. So we are waiting."
"But from here you do not need a map!" the returning team replied. "There are no avalanches, no problems. From here, go straight to the top! No map is necessary." So drop all your maps and baggage. Go directly to the summit from here.
Papaji, H.W.L. Poonja, was a disciple of Sri Ramana Maharshi, a renowned Indian sage who died in 1950. Papaji offered the teachings of Ramana every day for 50 years throughout India.
Tens of thousands of people from all over the world visited Papaji, especially during the last years of his life. Seekers of truth from around the world woke up in his presence. He had an extraordinary ability to transmit the experience of what has always been true and present.
I am currently reading this version of "Wake Up and Roar." It is presented as questions from "seekers" to the "master." Simply absorbing the energy of Papaji's words can transport you to the higest levels of Truth and understanding.
To purchase, visit

or click on the picture of the book.
Archive
Click on a link below to view previous books of the month: