Suggested Reading - Sacred Contracts: Awakening Your Divine Potential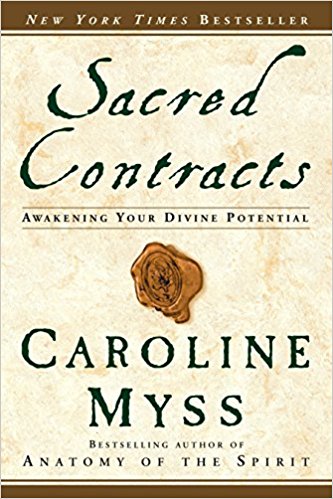 Based on Caroline Myss' internationally popular workshop of the same name, Sacred Contracts is a brilliant synthesis of psychology, healing guidance, and spiritual insight.
As a medical intuitive, Myss has found that people often don't understand their purpose in life, which has led to a spiritual malaise of epidemic proportions. This metaphysical disease in turn leads to depression, anxiety, fatigue, and eventually physical illness.
With her signature motivational style and stories, Myss explains how you can identify your particular spiritual energies, or archetypes—the gatekeepers of your higher purpose—and use them to help you find out what you are here on earth to learn and whom you are meant to meet. In coming to know your archetypal companions, you also begin to see how to live your life in ways that make the best use of your personal power and lead you to fulfill your greatest—in fact, your divine—potential.
Purchasing Options
Click on a link below for: